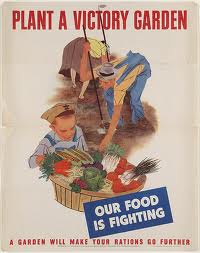 V Gardens is the 21st version of the "Victory Gardens" of the WWII era.
This updated version takes elements from that successful effort and combines them under a 501c3 non profit program where veterans  enjoy a coordinated effort developing a producing, organic garden at their home or place of business.
Gardens may be done for the individual to help defray costs, improve diet or as a demonstration center for others to learn the skills and save money in the process.
It is the goal of V Gardens to empower all those interested in growing, whether they are veterans or not, to succeed and build a sustaining legacy through helping others.
CharliesGardens.org is in memory of  a great army veteran, my dad, and is our original effort which is geared more to education and empowerment for all those interested in growing and making a difference through growing.
VancesGardens.org is a navy veteran's garden where you can see step by step the progress through the planting seasons.
Please continue to check back to our "growing" site
To your health!